get involved
Small Groups &
Ministries
FIND A PLACE
WHERE YOU CAN 
CONNECT
Small Groups meet throughout the week in many different parts of our community. A variety of groups are available including classes, Bible studies, interest groups, and family groups. Take a few minutes and explore the current options below and get plugged in.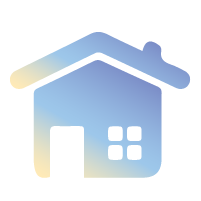 Home Groups
Family groups that meet in homes for fellowship, study, and prayer.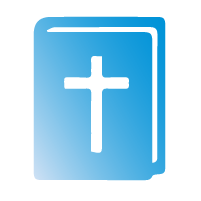 Bible Studies
Groups that meet specifically to get deeper into the Word of God.
Interest Groups
Find connections centered around activities or interests. 
Classes
Grow in your understanding of God, the church, and life.
Sewing to Save
Leader: Elizabeth Marshall
We provide opportunity for people in the community to use and learn sewing skills to make garments to express God's love to the children of the world.

MEETING TIME:
Wednesday 1-4:00 PM
Call 265-1325 to check each week.
LOCATION
Restoration Church
Casper, WY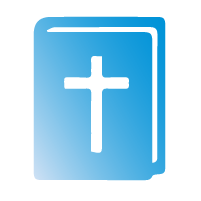 Wednesday Bible Study
Leader: Ed Kornkven
Study the Gospel of Mark together and consider how it applies to our lives today.
MEETING TIME:
Wednesday 6:30 PM
LOCATION
Restoration Church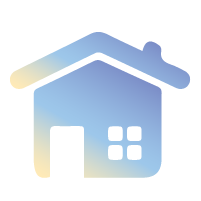 Limmer/Mower Home Group
Leader: Justin & Heidi Limmer
Coming together as families to build fellowship, connection and discipleship.

MEETING TIME:
Every Other Friday
6:30 PM
LOCATION
131 Marigold St,
Casper, WY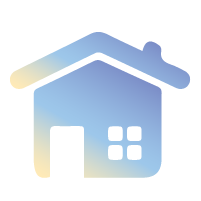 Kornkven Home Group
Leader: Ed & Liz Kornkven
Gather to learn more about our identity in Christ as we worship and study His Word

MEETING TIME:
Thursday 6:30 PM
LOCATION
5311 S David St,
Casper, WY
Growing in Supernatural
Leader: Dave Limmer
A group exploring and discovering the work of Holy Spirit thru believers as we look at the Gospels and book of Acts.

MEETING TIME:
Monday 6:30 PM
LOCATION
Restoration Church
Widows Room
Enter through Casper Christian School entrance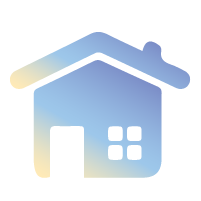 Douglas Home Group
Leader: Ron Blain
A small group meeting in Douglas to pray, connect and study God's Word.

MEETING TIME:
1st & 3rd Sunday 6:30 PM
LOCATION
214 N 6th St., Douglas WY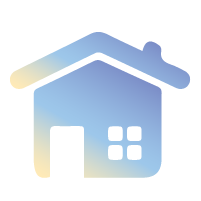 Weathard Home Group
Leader: Ken Weatherd
0A home group meeting every other Sunday to build relationships with God and each other.

MEETING TIME:
Every other Sunday 4:30 PM
LOCATION
2065 S Coffman, Casper, WY
Starting Over
Leader: Marc Wilson
A small group for restoration and ministry to those who have gone through divorce.

MEETING TIME:
Wednesday 6:30 PM
LOCATION
Restoration Church

Women's Book Study
Leader: Rachel Brust
The Awe of God, study by John Bevere Book and Study guide on Amazon 

MEETING TIME:
Tuesday 6:00 PM
LOCATION
Restoration Church
Widows Room
Enter through Casper Christian School entrance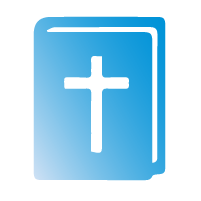 Women's Bible Study
Leader: Judy Cook
A weekly women's Bible study where we learn and grow together.

MEETING TIME:
Wednesday 9:30 AM
LOCATION
4985 S Valley Rd,
Casper, WY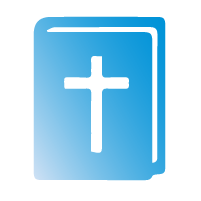 Women of Purpose
Leader: Catherine McGinley
Purposely getting to know the Lord and his word. Being a support and an encouragement for each other as we grow spiritually.
MEETING TIME:
Wednesday 6:00 PM
LOCATION
4631 E 24th St
Casper, WY
Prayer for Adult and Teen Children
Leader: Catherine Morgan
A group that meets to pray specifically for our teen and adult children.

MEETING TIME:
First Friday Prayer 1-2:00 PM
LOCATION
Restoration Church
Chapel

SMALL GROUP APPLICATION
Small Groups rotate on a 4 month basis. If you are interested in starting a group for the upcoming session, please fill out the form to the right to begin the application process.
We provide safe and loving care to children 0-4 years old. It is our heart's desire to draw children to Jesus by loving them through serving and caring.
How to Serve
We help children use their senses to explore God's Word through a variety of visual , audtory, and other sensory activities. The curriculum we use is based on three foundational truths: God made me, God loves me, and God is with me.
We need volunteers to help grow our family ministry by connecting and meeting the needs of the children and parents we serve.
Time Commitment
2 hours once a month + trainings and team building.
Contact
Brandy Marshall
267-8436
Our Wednesday night children's program for kids ages 4-5th grade. Discipleship, Learning, and Fun.
WEDNESDAY 6:30 PM
How to Serve
To adequately minister to kids, as a group and as individuals, we need volunteers who will constently pour life into them, pray with them and for them, and keep them safe.
Time Commitment
Every Wednesday 6:30-8:00 PM. There are opportunities to serve weekly or 1x per month.
Contact
Rachel Brust
235-9100
IRON is a young adults group that aims to achieve life long friendships by building up an encouraging each other.
Meets 1st and 3rd Saturday each month.
Learn More
We do a variety of activities from getting coffee together to camping, snowboarding or even cooking. We worship, pray, and laugh together. IRON is a great place to connect and build friendships.
Contact
Stuart & Veronica Johnson
(785) 259-1815
Widows of Faith is a group designed to meet the needs of widows of any age in a non-professional capacity.
Meets 2nd & 4th Tuesdays 1:00 PM at the church.
Learn More
We recognize the vulnerabilities and difficulties faced by grieving widows. Widows of Faith offers Biblical, practical, sensitive information and encouragement from widows who have navigated through the trauma of losing the love of their life. Connecting to other widows can be a powerful force of encouragement, wisdom and moving forward. In addition to regular meetings, with study of relevant topics, there are activivites planned for socialization and fellowship.
Contact
Linda Lensert
235-9100
Our Sunday morning ministry for children ages 5-5th grade. We believe kids exprerience Jesus in His Word and personal experiences.
How to Serve
To adequately minster to kids, as a group and as individuals, we need volunteers who will consistently pour life into them, pray with them and for them, and keep them safe.
Time Commitment
1 Sunday per month for 2 hours
Contact
Randy & Mary Raver
235-9100
Fuse Youth is for young people in grades 6-12. Learn to grow and be the church today.
Meets Wednesdays 6:30 PM at the church.
How to Serve
We love having people around who want to pour into the hearts of our young people. You don't have to be an amazing preaching or communicator, you just need to have a desire to hang out with and love on young people.
Time Commitment
Weekly on Wednesdays 6:30-8:30 Pm
Contact
Caleb or Becca Palmer
235-9100
Frontline Men is an exciting opportunity for men to come together and find God's plan for our lives. Through monthly meetings we're creating a community of men that encourage and challenge each other as we grow in our faith, strengthen our families, and give back to our church and community.
Learn More
For more information you can contact the church office at 235-9100.
Life Builders provides a free lunch to any high school student every Wednesday & Friday during the school year, as well as a bag of food for the weekend.
How to Serve
There is a need in our community that walks unseen by most. Hundreds of youth in Casper and the surrounding area are living without a home. Not knowing where they will be staying, or where their next meal will come from is not a burden that should be carried by a young person.
We are always in need of volunteers for the preparation of of the lunches, as well as serving and cleaning up afterwards. Right now the area we need the most help is with cleanup. We would also love to have volunteers that sit at the tables and talk with the kids!
Time Commitment
Wednesdays & Fridays during the school year from 11-2:00 PM. You can come for as short or long as your schedule allows.
Contact
Sara Fritsinger
235-9100
Offers people a place to hang out and fellowship following the Sunday services as well as special events. Meet and connect with new visitors and guests.
How to Serve
We love serving the people of Restoration Church and we need volunteers to be able to open Miles. It is such a fun team to be a part of.
Time Commitment
1x month for 1 hour after services
Contact
Caleb Palmer
235-9100
We serve the needs of those in our community who may need a little extra help putting food on the table.
2nd & 4th Wednesdays 4:00-6:00 PM
How to Serve
Aimed at the working poor, we have had the privilege of impacting hundreds of families with both physical needs, as well as prayer and support. Currently we are operating with a drive up service of a pre-packed box. We need help to set up for the boxes before Pantry night, pack boxes the day of, and then serving our community members on Pantry night.
Time Commitment
Set up can happen anytime during the week before Pantry night and the packing of the boxes takes place between 9am and 3pm on Pantry day. Serving on Pantry night is 4-6pm
Contact
Sara Fritsinger/Cliff Brown
235-9100
The worship team includes singers and musicians, audio engineers, and media who help usher us into the Presence of God each week.
How to Serve
We are always looking for people with heart of worship that are wanting to be a part of this area of service. You do not have to be a professional musician, but we are wanting people with a desire to grow and serve with the gifts and talents God has given you.
Time Commitment
Team schedules depend on the size of teams needed for each service. Beyond services there are weekly practices and development opportunities.
Contact
Caleb Palmer
235-9100
Media and streaming works to effectively communicate who we are as a church and help bridge the gap between our in-person gatherings and online connection.
How to Serve
We need people with an eager desire to learn and grow in an ever-changing environment. You can learn new skills and have a really fun time working together with fun teams.
Time Commitment
2 times a month during Sunday services. Other opportunities are available outside of services and there is a lot of flexibility.
Contact
Caleb Palmer
235-9100
The Connections team is here to connect new people to the Body at Restoration, as well as helping people find places to serve and belong.
How to Serve
We need smiling, sincere people who can help make newcomers feel welcome.
Time Commitment
1 x month 30 minutes before and after Sunday Service.
Contact
Heidi Limmer
235-9100
Our security team is here to help provide a safe a secure atmosphere for members to worship without fear or distraction.
How to Serve
Security needs able-bodied persons who are passionate about creating a safe and secure atmosphere for both the children and adults of Restoration Church.
Time Commitment
One service a month, for the duration of the service.
Contact
Clint Haver
235-9100
Prayer Partners is our Sunday morning prayer team that desires to see people healed and touched by the Power of Jesus. They are available to pray for a variety of needs.
How to Serve
We are seeking people to join the Prayer Partners who have a heart for healing and restoration. People who want to learn more about the miraculous ways the Holy Spirit works.
Time Commitment
After Sunday Services. There are people on the team who serve a few times a month to each Sunday. We are flexible so if you're serving in another ministry and want to be on the prayer team, we can talk about the commitment.
Contact
Ed & Liz Kornkven
235-9100
A weekend set aside for attendees to encounter God, for healing of past hurts and experiencing a deeper relationship with Him. Follow Facebook for upcoming dates.
Learn More
Encounter weekends are held at Restoration Ranch Retreat Center, which is similar to a bed and breakfast. Hospitality is an important part of the ministry. Preparing and serving meals to the attendees, as well as house cleaning, are needed services.
Time Commitment
Varies according to the number of Encounters held yearly (usually 2 or more weekends in Spring and Fall). The Retreat Center is also used for other ministries during the what, creating a need for meals at various times.
Contact
Don and Diane Posten
235-9100
A prayer initiative that is working to see prayer gatherings in every town across Wyoming.
Find out more at 307Prayer.com
Learn More
307 Prayer is an opportunity for Believers in Jesus to pray together to see God's will (Matt 18:19) and the blessing of God (Ps 133) come to every town.We believe that there will be 2-4 Focused Prayer gatherings every year in every town across Wyoming, where Believers will gather to pray for the needs of their town and the State and celebrate the goodness of God.
We are looking for people who would like to help with calling churches, website, and administering prayer nights in various communities.