Core Values
At Restoration Church we have a number of cultures that we see in Jesus, and that we desire to see worked out in our everyday lives. These are not just words, but values that guide all that we do.
GOD DWELLS WITH HIS PEOPLE
He will dwell among them, and they shall be His people, and God Himself will be among them.
Revelation 21:3
GOD'S LOVE IS OUR STARTING POINT
We love because He first loved us.
John 4:19
TRANSFORM WHERE YOU ARE
Go into all the world and preach the gospel to all creation.
Mark 16:15
GROW TOGETHER
By this all men will know that you are my disciples, if you have love for one another.
John 13:35
BE PART OF SOMETHING BIGGER
As each one has received a special gift, employ it in serving one another as good stewards to the manifold grace of God.
1 Peter 4:10
Statement of Faith
Read through and download a PDF of our foundational beliefs about God, Jesus, Salvation, and the Church.
"These guys aren't afraid. They aren't afraid of your past. They are not afraid to love you without judgment. They are not afraid to pray over you for healing spiritual or physical. They are not afraid to pour scripture into you to heal, restore, rebuke or to encourage you. They are not afraid to help you, feed you or just be your friend. They are the most generous, praying, hard working, fun, loyal, caring, genuine and honoring group of people I have ever met. They are intent on hearing God's voice and doing His will. They are a family with a mission that gets down in the middle of our needs and it works because they are constantly asking Holy Spirit what to do. They have bad days, marriage problems, and weaknesses but… They never stop loving you. Perfect? No. Inspired? Yes. They are on fire with a mission to bring heaven to earth. Welcome to this crazy, awesome family. Hang on because you will never be the same!" – Pat Allen
Justin + Heidi Limmer
Senior Leader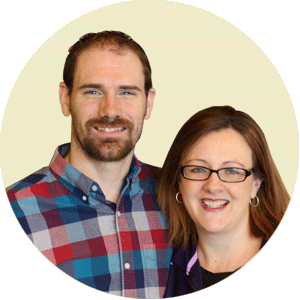 Caleb + Becca Palmer
Elder
Dave + Beth Limmer
Founding Leader
Rachel Brust
Church Office